FYG Explorer Ltd is an international L&D and English language teaching company operating in the Cotswolds, an Area of Outstanding Natural Beauty in the UK. In addition to Residential English teaching, we have also developed into a provider of personalised tours of the Cotswolds and the UK.

As part of our language provision we offer Residential English courses in the Cotswolds, Business English training for companies in the UK, and online teaching and training for international clients.

We also offer tour guiding in the UK for tourists and visitors of all nationalities, with a range of optional itineraries we can recommend.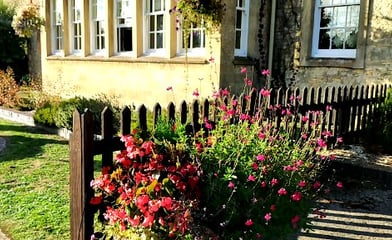 FYG Explorer started out in West London, and has now developed into a company operating primarily in Cheltenham and the Cotswolds, with a variety of business clients along the M4 and M5 corridors around London, Maidenhead, Reading, Swindon, Bristol, South Wales, Gloucester and Worcester.
We act as the contact organisation for the Japanese-speaking trainer and teacher Dan Lamb, who lived for 4 years in Japan and has since worked for and with various Japanese companies in the UK, as a Project Manager, Customer Liaison Supervisor, Translator and Interpreter, and as a Business English and Induction/Orientation Trainer.
He also enjoys travelling in the UK and abroad, and is able to carry out personalised tours of different Cotswolds and UK locations which will appeal to the chosen interests of different visitors.